Here's a book review of Brian Selznick's The Invention of Hugo Cabret, a book that has been adapted into a movie!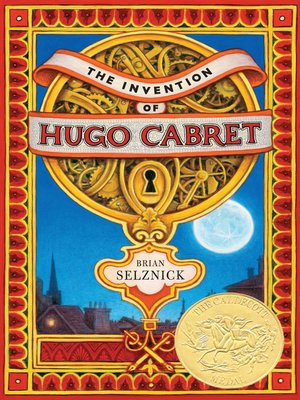 When Hugo's father, a clockmaker, is killed in a fire, Hugo is taken in by his uncle. They live together in a hidden room inside the walls of the Paris train station, where it's the uncle's job to maintain the station clocks — until one night he disappears. Now Hugo is alone, still living inside the station walls, stealing to survive, and maintaining the clocks so no one will know his uncle is gone.

Hugo also works on an automaton, a mechanical man, that his father was trying to restore. He steals parts from a toy shop in the station. When he's caught, the mean store owner takes away his father's notebook and threatens him with arrest. But the old man's hidden past and Hugo's are intertwined, and the secret message hidden in the automaton's workings is only the beginning.

Book review by Matt Berman of Common Sense Media
More details on the book and where you can borrow it from can be found here.
Here's the exciting trailer for the movie adaptation, Hugo.
Do remember that our library is closed for this week! All the best for your exams, Beacons!